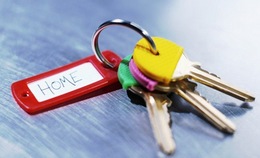 A home inspection by Spectrum Inspection Group is a visual, non-destructive evaluation of a property performed by a certified inspection professional.
Abiding by the
InterNachi
strict Code of Ethics and Standards of Practice, we examine we evaluate over 800 items within the structure's
major components
.the dwelling's major systems then provide written documentation that provides a clear, accurate report We then provide an unbiased assessment of their condition and functionality
at the time of the inspection.
Here is how we deliver the best value available:
First, you will receive a thorough evaluation of the property that will allow you to decide how best move forward in buying or selling your home. Your electronic report will be delivered in a timely manner in an easy-to-read format.
Second, you will understand which items should be addressed sooner than later and which components are reaching the end of their useful life. Armed with this information, you can negotiate or budget accordingly.

Third, you will enjoy ongoing future benefits with RecallChek®, a 90-day mechanical and structural warranty, SewerGard®, and MoldSafe® at no extra charge, as well as discounts on useful future services such as radon testing (if you didn't have it done as part of your real estate transaction) and an energy audit from our sister company, Spectrum Infrared Solutions.

---
---

In addition to a great home inspection, we protect you and your investment after the transaction with...


RecallChek


RecallChek® finds recalled appliances in one out of every ten homes. These appliances are potentially dangerous, especially because over 80 percent of recalled due to a fire hazard.

We want you to have peace of mind when you move into your new home, so we offer RecallChek®

free

with every home inspection. You'll get updates once a month for life. Any new appliances can easily be added to the report - just give us a call or send a

note

.

---

90-Day Inspection Warranty





Our 90-day mechanical and structural warranty protects you after the sale. The Warranty covers those items that were confirmed to be in good working order at the time of inspection.

Mechanical coverage includes: Plumbing - water lines, faucets, water heaters, drain lines, gas lines. Electrical - main service panel, secondary service panel, and wiring. Appliances - kitchen appliances including and limited to oven, range, dishwasher, built-in microwave, trash compactor, and garbage disposal. Heating/Air (HVAC): Furnace, Air Conditioner, and Thermostats. Note: appliances, climate control systems, and fixtures over 10 years old are excluded.

Structural Coverage Summary: Poured concrete & block wall foundations. Floor joists, bottom & top plates, and wall members. Roof leak repair (does not include replacement of bad shingles), load bearing walls, attached garage doors. Click the icon to learn more or download your copy.


---

SewerGard







With every full home inspection, we provide water and sewer line protection from SewerGard® – the world leader in underground repair coverage. Buy with confidence and worry less knowing that main water and sewer collapses and breaks are covered, up to $4000, for the first 90 days after the inspection or 22 days after closing, whichever is later.

Click the icon to learn more or download your copy.



---

Home Owner's Resource



You'll receive a full year of free unlimited technical support for your home through your complimentary membership to the Home Owners Resource. Simply click the icon and register.

As a member of the Home Owners Resource you can find answers to any home maintenance/repair question you may have. You'll receive a response from the nations leading residential systems experts.

Knowledge is power, and the Home Owners Resource provides just that.


---